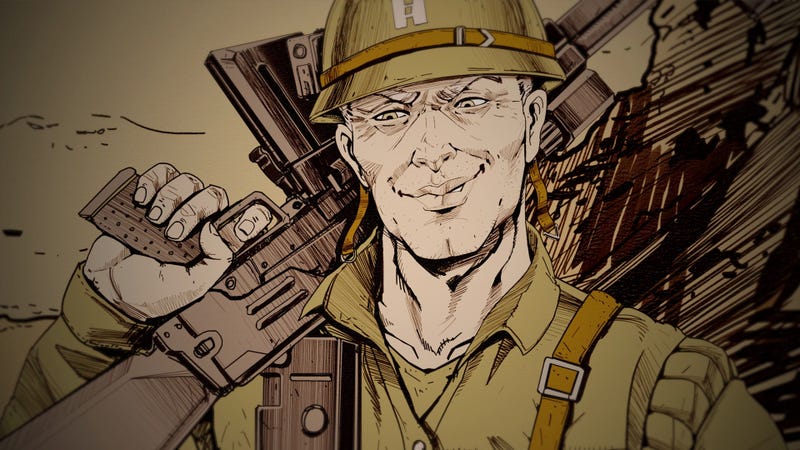 Wolfenstein II: The New Colossus' trio of DLC, The Liberty Chronicles, came to a near very last night time. The third episode's generic title, "The Deeds of Captain Wilkins," is apt. This quick DLC is forgettable and uninteresting.
Each and every episode of The Liberty Chronicles revolves about the skills granted by the major game's a few contraptions: the wall-breaking Ram Shackles, the Constrictor Harness that allows you squeeze into small areas, and the Fight Walker stilts. Wilkins finds the stilts in an early cutscene, in the course of which he returns from 20 years out of the battle to quit a Nazi plot named Procedure Black Sun. He reunites with an outdated comrade, as effectively as a mysterious woman whose magic formula is telegraphed so strongly that I hardly registered the actual reveal later in the DLC.
In the major match, the stilts provided inventive alternatives to get the drop on enemies. They really don't insert considerably to "Deeds." I on a regular basis forgot I even had them as I ran about the DLC's a few identical-y, cluttered areas, blasting the usual array of enemies. It was considerably more expedient to cover at the rear of crates or acquire pot shots out of vents than to use the stilts' height. From time to time they are required to navigate the natural environment, but they didn't makee considerably of a variance in fight.
That fight mainly requires big amounts of enemies filling small areas. Wolfenstein's fight is cellular and exciting, and while "Deeds" doesn't have to have to carry anything new to the table, I couldn't assist but want anything a bit more extraordinary to near out the DLC. You get to hearth a massive gun at one particular point, but it is brief and underwhelming. The areas blended into one particular an additional (admittedly a issue with the major match as effectively), although one particular featured a transferring educate automobile that blended points up and challenged my spatial recognition.
Wolfenstein's DLC has experienced from the absence of BJ and friends, in its place casting you in the shoes of standalone characters you really don't get considerably of a opportunity to know. Wilkins is this flaw taken to extremes: he's a generic gung-ho soldier, spitting lines out of WWII videos about outdated pet dogs and cheeseburgers. The DLC has trafficked in tropes and comedian guide-esque around-the-top rated characters, but Wilkins doesn't increase to this stage. He's challenging to care about, so the quite a few predictable plot twists are unsuccessful to resonate.
"The Deeds of Captain Wilkins" can take underneath two hrs to play by means of, and if you already have the time pass there is no motive not to examine it out. Wolfenstein II's fight is exciting, and it is good to have more of it. But it is a disgrace to see The Liberty Chronicles end on this kind of a boring observe.